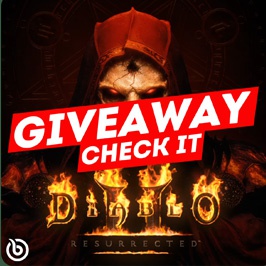 15.09.2021
Diablo II - Giveaway

Dear Bananists,
GIVEAWAY has launched for two Battle.net wallet cards so that the winner on the day of the premiere could play the iconic renewal of the game Diablo II: Resurrected!!.
The tasks are very easy !! It is enough to publish a giveaway on Facebook and get only 500 bananas from any activity on the website (advertising with sponsors or tasks in games).
Do not wait until the last day, check today.
Regards,
Bananas Team :)