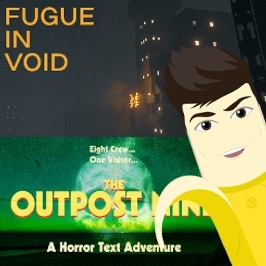 16.08.2018
Out of Space Bundle has arrived!
Hello Banana Maniacs!
We have some great news for you! As we have mentioned some time ago Sedoc publishes indie games. All great players demand some great discounts ;) and here it comes!
Check out now Out of Space Bundle including:
The Outpost Nine: Episode 1
and
Fugue in Void
These two games differ from action-driven, violent, mainstream productions. Just chill and dive into a fascinating world of adventure. The Outpost Nine will take you to the moon where a fight for survival begins. The colony is threat posted by a dangerous paracite and you are the only one who can help the colonists. Fugue in Void is an unique game where exploration accompanied by astonishing, relaxing music will take you on an exciting journey.
Out of Space Bundle waits on Steam! Check this out!
Your always,
Bananatic Team