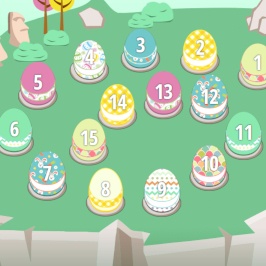 04.04.2019
Easter Event is comming!
Hi there Bananamaniacs!
We would like to invite you to the Eggciting Easter Event! Check it out and... start playing! Steam Wallet cards, Amazon gift cards and Banana codes are waiting lucky winners!
How to join?
Visit us on 10th of April and go check the Eggciting map! We have created for you many tasks which will reward you with Easter points. The more you get, the better your chances are of winning! Each day a new task will be revealed. Remember! In order to unlock the next task you will have to complete the previous one. Certainly, you can skip any activity, but do not be too hasty! You will not be able to come back to the previous task.
The most active users will be rewarded!
You can complete tasks whenever you want! (Till 10th of May when the event will be ended)
Looking for more information?
Check the website on 10th of April!
Happy hunting :P
Bananatic Team