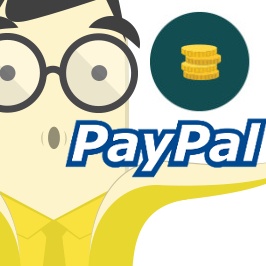 03.09.2018
Top up your PayPal with real money!
Hello Bananamaniacs!
We have some great news! The time has come for you to be finally able to withdraw some PayPal money!
How is it even possible?
A new service has been implemented and it allows users to spend bananas on PayPal top ups.
Check out some of the most important information:
- In order to use this functionality you have to possess a registered and verified PayPal account. (Please check if you can receive money correctly.)
- Only one, specific PayPal account can be connected to Bananatic account. You cannot attach same PP account to numerous Bananatic accounts. Should you need any changes or help please contact us via support section.
- PayPal payments will be transferred till 15th day of the next billing month. For example - placing order in September will provide you with a top up till 15th day of November.
- In order to use PayPal top up service you have to reach 3rd level with your Bananatic account and have it registered (and active) for at least 14 days. All younger accounts will have to wait a little bit ;)
- There is a minimum amount of bananas that is needed to use withdrawal functionality.
It is time to... top up the PayPal! Go check it out in "Spend bananas" section where you will be able to board PayPal ship ;) or just click HERE.
Attention!
You will not be able to exchange purchased bananas for PayPal top ups. Only bananas collected from games' or sponsors' tasks can be used in the service.
Find all additional information in our terms and conditions (HERE).
What are you waiting for? Go grab some bananas and exchange them for the real money!
Best regards,
Bananatic Team