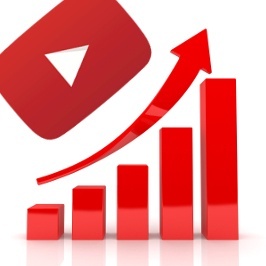 05.02.2019
A new functionality in Banana TV!
Dear Bananamaniacs!
We have some awesome news for you! We would like to introduce a completely new function in Banana TV. Now it is your time to shine in Youtube world! Promote video among Bananatic users and reach for more viewers!
How is it working?
It is simple!
1. Enter Banana TV section HERE and click on the big red button - "Need viewers"!
2. Please make sure you have at least 500 bananas to purchase viewing time.
3. Copy your videos Youtube url.
4. Confirm how much time you would like to purchase for your viewers.
5. Confirm the purchase with "Add video" button.
All sent videos will be verified up to 48 hours. All accepted ones will immediately appear in Banana TV and will become available for all the users.
Just make sure that the video does not violate the YouTube's Terms of Service, does not present any violence, obscenity, adult content etc. We will also not accept any videos promoting third party services. If your material is going to be rejected, all spent bananas will be automatically added to your account.
Once the video is added you will be able to check how much time is still left and how many bananas you have spent on promoting that specific material.
We do ask for your understanding as we are still testing some of the Banana TV functionalities. Certainly in the future we will implement much more solutions so... be patient!
What are you waiting for? Check out now Banana TV!
Yours always,
Banana Team