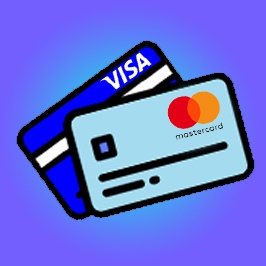 17.09.2019
More and more financial prizes!
Hi there BananaManiacs!
It's time to announce some awesome news!
Payment cards are finally available! You can grab 'em directly in our webshop! Rules are simple. Gather bananas and exchange them for prizes! Now a couple of steps:
1) Retreive the gift from "prize" section.
2) You will receive a link to Financial Operator who provides the service (do not worry! Payment cards are being provided by a legit financial operator.)
3) Chose the payment card that suits you the most. It can be online pre-paid one or physical card.
4) Register on the website
5) Read carefully terms and conditions and confirm
6) Once the card is registered you can use it whenever want to :)
Please note all information needed to make an online purchase are provided on the website once the card is registered. You will have an insight into name and surname, card's number, expire date and CVV code. Certainly there is no limitation to its usage. In that case if there is still some spare balance you can spend it again!
Certainly the link you will receive will give you the possibility to visit card's detailed information whenever you need to.
Be aware that such a card cannot be topped up.
You can use it whenever you want to in any shop to accept payment cards!
Fast, simple and comfortable! Start gathering bananas and enjoy the new prizes!
Always yours,
Banana Team