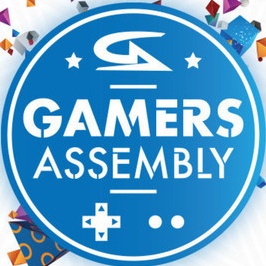 03.04.2018
The Gamers Assembly 2018
This year again, the Gamers Assembly has gathered thousands of people and guess what... Bananatic went there for you!

The Gamers Assembly is a 3 days of pure joy. Games, gadgets, gamers, innovations and a great show! With a 3 day pass for 15 € only, this LAN party remains accessible to all!

Esport was everywhere this weekend! The biggest expectation was of course the Fortnite tournament with a total cash prize of € 10,000. Everything was ready: Good internet connection, players, spectators... But Epic Game Server was not too cooperative. It had a huge failure... We thought that the tournament would be canceled, but... They managed! Slight delay could not interfere the great atmosphere! That tournament won by Oserv who has left Poitiers with € 3,200 of additional cash in the pocket.

We also attended some other nice games, especially - Overwatch! The big winner of this tournament is a local team sponsored by the city of Poitiers, the Orks Grand Poitiers. They won € 3,200!

With big names like Solary, Jiraya, Gotaga, Skyyart, and so on, Cosplay for 3 days, Freestyle pilot Fred Crosset (10 times Belgian champion and 3 times US champion), show, fun, ... the GA is a great event!
A big thank to 420 volunteers, and see you next year for the 20th edition!
For which gaming event do you wait the most?
Yours,
Banana Team