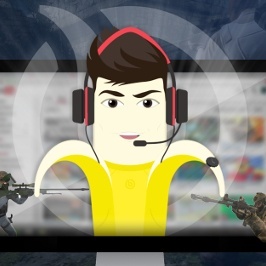 19.04.2018
Conquer YouTube with Bananatic!
Hi there!
A completely new section of Bananapedia has just been implemented on the website! From now on you will be able to create videos related to Bananatic. You will be rewarded with bananas! The total for one movie includes from 100 up to even 10000 extra bananas. All videos will be verified individually based on content and creation.
Some of the most important information:
In order to reach video section please go to Bananapedia and just click a "record video" button. Afterwards, login with your YouTube account to connect it with Bananatic.
Read carefully all guidelines provided in the section! You will find there necessary tips and instructions on what specifically should be included in the video. Check out also our recorded files which will help you implement a prepared by our team Bananatic intro.
The created and uploaded to YouTube video will then appear on the list in Bananapedia section. In order to deliver it to our team just click on it. Do not forget to edit the title and description. Do not attach the link to the website in Bananapedia's description! It is only demanded in YouTube's desc.
Create an unique video which will promote Bananatic website (its features, community etc.). You can guide users how to gather bananas, which games are most profitable, how to use the shop and how to withdraw prizes. Certainly you can also create a gameplay/review/tutorial/news report video which will contain only the intro to our website. Your idea = your bananas
As mentioned all videos will be verified individually.
Remember to add in the YouTube description the link to Bananatic website!
What are you waiting for? Create a movie and start your YouTube fame with Bananatic!
We would like to inform you that there is no limitation in creating movies which means that you can create as many movies as you want! This rule appears to gameplay videos and others that are not repetetive (in which you can implement the intro movie).
Yours always,
Bananatic Team