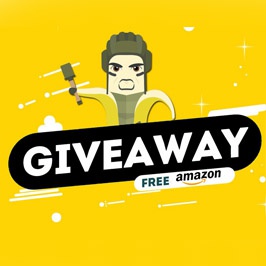 08.11.2021
Easy Giveaway!!

Hello everyone,
We have introduced a new Giveaway on the website.
Task for enter the giveaway is so simply, you just need to register in any game with badge.
The task is so simple so giveaway wil be only availble for 7 day.
Also we want to remember all of you that soon on 18th of November new Christmas event will start, so you again have a chance to WIN PS4 console.

Yours always,
Bananatic Team