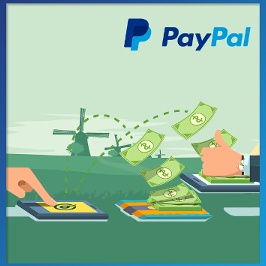 22.10.2018
PayPal payouts already sent!
Hi Gamers!
We would like to inform you that all PayPal withdrawals have been made. Check out your digital wallets and... start the shopping hunting!
Because of PayPal top ups popularity we have decided to increase payouts frequency. Certainly do not forget that all payouts are supposed to be done within a specific timeframe (Check out the previous PayPal news article or go to Term & Conditions). We will do our best to maintain your requests more often.
In order to fully take advantage of PayPal benefits please verify your account. PayPal services demand some extra actions in order to access all wallet's features.
To sum up,... gather bananas and earn real money!
Yours always,
Bananatic Team