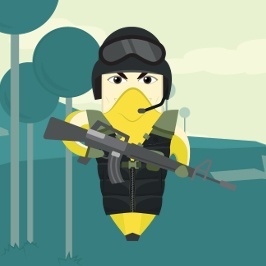 23.12.2017
New skins!
Hi there!
We have created a whole bunch of new banana skins!
Want to stand out from the crowd? Check out some of the newest options.
All skins unlock with specific account levels. You have the right level for your skin? Then pick it for free! Tired of waiting? You can easily purchase (with bananas) specific skins in the Banana Creator or even whole sets of skins ;)
How to purchase a skin?
1. Choose a part of banana body that interests you the most and click it.
2. In the main view you will be able to see how your Banana looks like with a new part.
3. In order to accept the purchase just confirm witch clicking "buy".
Easy enough!
Go grab the skins Banana Hunters!
Banana Team