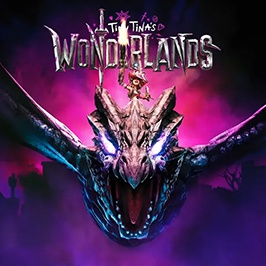 03.03.2022
Get Tiny Tina's Wonderlands!!
Howdy Bananamaniacs,
It is time to take part in the 2nd edition of the new event! We have created a competition where you can win a gaming prize - Tiny Tina's Wonderlands!
How to participate?
Login to Bananatic.com and just start earning bananas! These will be automatically exchanged into the event's points . On 7th of February the event's tasks will open - this means additional opportunity for points.
Play games + remain active + gather bananas = Increase your chances of winning
Certainly, remain vigilant. New games coming your way in the future as well!
The event will last till 31th of March and the person that gathers the highest amount of points will receive a code for Tiny Tina's Wonderlands. Certainly 2nd and 3rd place will also be rewarded with some additional prizes.
Good luck!
Banana Team