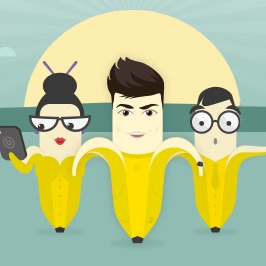 08.02.2018
New forum manager!
Hi there!
We have some exciting news for you gamers and all team players who enjoy the forum community! The new section called "Forum panel" has just been introduced! You will be able to easily find it in the website's main menu.
Well... you will not miss a new topic anymore!
There are a few main options available in the panel's filter:
Unread content - All topics that have been created and which have not been read yet
Created topics - Your forum activity in one place
Commented topics - Follow your social impact ;)
Followed topics - Keep updated at any cost
How to follow a specific topic?
Just go to the forum and click the "follow" button or enter it. The "follow" botton will be visible in the topic view as well near it's creator's first comment. The button will change its description to "followed" (simple as that!).
Tired of following some of the topics?
Go back to "Forum panel" and stop following with just one click! The "followed" button should go back to its previous form.
We hope that the navigation throughout the forum will be less complicated and more intuitive.
PS. Do not forget to keep your Bananatic notifications active! You will receive a notification if there is a certain reply in followed topic!
See you soon!
Banana Team