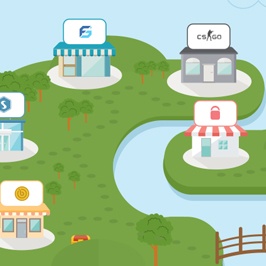 11.12.2015
Bananatic is just for you!
Dear User,
You may be wondering how to gather bananas and how to use them. No worries, please spare us few minutes and we'll take you through the process :)
Bananas is an interactive currency which you can collect by doing certain tasks. They can be found in the description of the game. After finishing the task bananas are added to your account. You can exchange them for some cool prizes!
Not enough bananas? Relax :D we have introduced a unique solution just for you! A special panel, where bananas can be bought with cash (debit/credit cards or PaySafeCard). Even if you lack just a few bananas you can easily charge them to your account.
Now few words about prizes:
Currency - you can exchange bananas for ingame currency
Games & Prepaids - choose the best games and pre paids
Steam Wallet - boost up your Steam account!
CS GO Skins - Choose the best skins for your character's weapons and get ready for fight!
More are coming soon :D
Please keep in mind that expanding the offer is a high priority for us. We wish to deliver you as many solutions as possible :) We want to make Banantic's world the best place for gamers!
Hope to see you very soon,
bSQaD :D