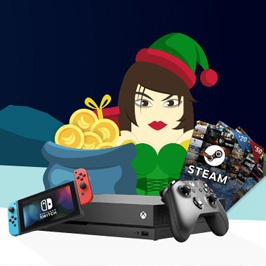 28.11.2022
X-Mass Event start on Friday!!
Hello Bananatics :)

Soon, on November 25 to be exact, the next edition of our Event will start.
From November 25, you can start collecting points, and from December 1, daily quests will be available.
The person with the most points by the end of December will win the Playstation 4 console.
Take part in the fun and win valuable prizes. People from the top 10 will win prizes.
Do not wait until the last few days, the sooner you start, the more chance you'll have of winning.
Take part in Event and win!!
Good Luck!!