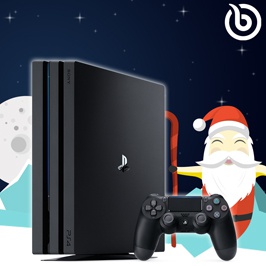 21.11.2020
Christmas Event has returned!
Dear Bananamaniacs!
Short but important info!
We are starting a new Christmas event.
We're starting early this year, but there's plenty to play for! The rules are simple and have not been changed. Collect bananas and climb the ranking!
Complete quests, recommend a site ... these are just some of the activities you'll be rewarded for. Remember, there's a Playstation 4 console waiting for the winner!
Do you want to increase your chances? Earn bonus points from November 20! Calendar with tasks will be launched from December 1, where you will find a lot of challenges.
Please visit the event website! Get drawn in and make yourself a gift!
Good luck!
Banana Team