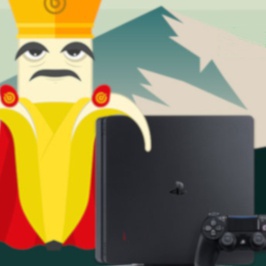 15.03.2020
February event is over!!
Hi Bananamaniacs!
It's high time to announce all the winners of the February Event! Thank you for taking part in our contest... There were a lot of users eager to win the main prize!
T1MPACT - gathered an incredible amount of points so... console PS4 will be delivered to your doorstep!
Niklasch - Amazon Card and Visa prepaid is coming!
luvmamoti - Amazon Cards will be soon delivered to you!
The rest of the Users who won bananas are:
Moonsault
Mimic
MonkeyDance
mdmiwar
Spastika
Bananenbrödchen
cicsco777
Stay tunned! All prizes will be distributed in a few days after announcing the results. Top 3 please check your email ;)
Once again thank you all for taking part in the event! And to all winners - congratulations!
Yours always,
Bananatic Team